How can we help your business thrive?
Acacia trees thrive in adverse conditions and thrive in healthy climes. They are remarkably strong and resilient. Isn't that how you want your team – or your business – to be described? It starts by asking the right questions – about your business, your situation, your pain points, your pride-and-joy points, you. Acacia Insights LLC engages you in a far-ranging conversation that ultimately leads to precisely what you need to do to succeed. Whether you want to create a stronger team, make better hiring decisions, increase productivity, reduce turnover, plan and execute effectively, or get a stalled project moving, we help you clarify and achieve your goals.

WHAT WE'VE DONE FOR OUR CLIENTS
"I know I am much better prepared to tackle the challenges of growing my business in this difficult economic climate thanks to Ashley Allen"

Franchise Owner

"Ashley Allen was able to take our team to the next level by showing us how to maximize the natural talent we had. Kolbe is a great resource, but Ashley's insightful interpretation was incredible."

Marketing and Finance Director

"The project Ashley Allen facilitated changed the way our group relates and causes us to be much more productive and a higher performing team."

Founder and President, Management Consulting

"You were so organized, efficient and concise with the preparation of our workshop and planning meetings. The workshop itself was more than expected. Our team loved. it."

Owner, Real Estate Sales and Development

"Our session with Ashley was such a positive experience. Learning this with my partner was invaluable; we now work more effectively together and we have more fun doing so."

Couples Coaching Participant
SOLUTIONS
Our effective solution-seeking process enables you to focus clearly on issues and opportunities and act on them. No cookie-cutter consultants here – every project is custom designed to address your specific needs. Has a project lost momentum? Has your team lost momentum? Do you have the right people in the right positions? What important goals are you not achieving?
We determine the purpose, plan and path for projects large and not so large, for companies large and not so large. With greater clarity comes the ability to move forward with confidence.
CLIENTS
From individuals to multi-national corporations with 50,000+ employees

Entrepreneurs

Small Businesses

Large Corporations

Workgroups

Project Teams

One-On-One Coaching
RESOURCES
In addition to our collaborative work process, you benefit from a comprehensive portfolio of assessments to help ensure company, team and individual success. Acacia Insights brings extensive experience with Kolbe Wisdom™ and its entire portfolio of analytical and diagnostic resources to develop high-performing teams, screen job candidates and provide effective one-on-one coaching. With Kolbe resources and Kolbe RightFit™ insights, it's possible to increase your team's productivity dramatically. We also tap a deep understanding of the Myers-Briggs Type Indicator® to aid clients in team refinement and leadership development. Additional resources: StrengthsFinder™ and DiSC®, among others. Acacia Insights has strong alliances with experts in organizational and curriculum development, executive and life coaching, career transitioning and more. Ask about our leadership and active participation in the MAS consortium, a select group of consulting professionals.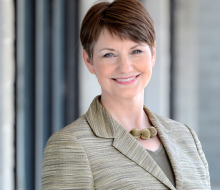 ABOUT
As principal of Acacia Insights LLC, Ashley Allen has a passion for developing strong, resilient teams and a knack for getting things done efficiently and effectively. With a rich background in people and project management, planning, communications and consulting, Ashley has 15+ years prior experience as an executive with one of the country's largest media companies – and several more as an operational manager in several disciplines. She brings to your organization innovations in team development, coaching, goal setting and achievement. Whether with people or ideas, Ashley connects the dots that lead to positive solutions. She is a Kolbe Certified™ Consultant and is certified to administer and interpret the Myers-Briggs Type Indicator® and DiSC®. She has been a participant in the international Strategic Coach program for entrepreneurs since 1998. Ashley believes that work, even complicated, serious, this-is-really-hard, multi-dimensional-problem-solving work, should be an enjoyable, collaborative process. Even fun. How can we help your business thrive?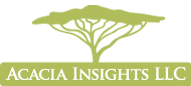 P.O. Box 936
Winter Park, Florida 32790-0936
(407) 256-6575
info@acaciainsights.com
CONTACT ACACIA INSIGHTS
* All fields are required